Kader Asmal Fellowship Programme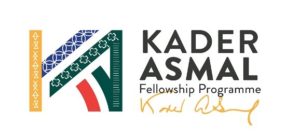 The Kader Asmal Fellowship Programme is a fully-funded scholarship opportunity offered to South African students to study at Master's level in Ireland's world-renowned Higher Education Institutions.
This flagship programme of the Embassy of Ireland in South Africa is part of the broader Ireland-Africa Fellows Programme offered by Ireland's Department of Foreign Affairs. The Kader Asmal Fellowship Programme is targeted at early career professionals in South Africa, with leadership potential.
The scholarship broadly supports leadership for the Sustainable Development Goals, and supporting the development of women's leadership capacity and women's participation in STEM are key priorities.
In addition, the Kader Asmal Fellowship Programme aims to support students who would not otherwise have the opportunity to pursue Master's level education in Ireland, and graduates of Universities of Historical Disadvantage and Universities of Technology in particular are encouraged to apply.
Directory of Eligible Programmes
What we offer
The Kader Asmal Fellowships will cover:
university application fees
tuition fees
examination and other fees
economy travel to and from your country of residence to Ireland;
settling in allowance, book allowance and study allowance
accommodation
a monthly personal living allowance (stipend) to cover other living expense for you only and
the costs of an entry clearance (student visitor visa) application
How to apply
Applications closed on 3 August 2022