Fighting Gender-based Violence through fashion and innovation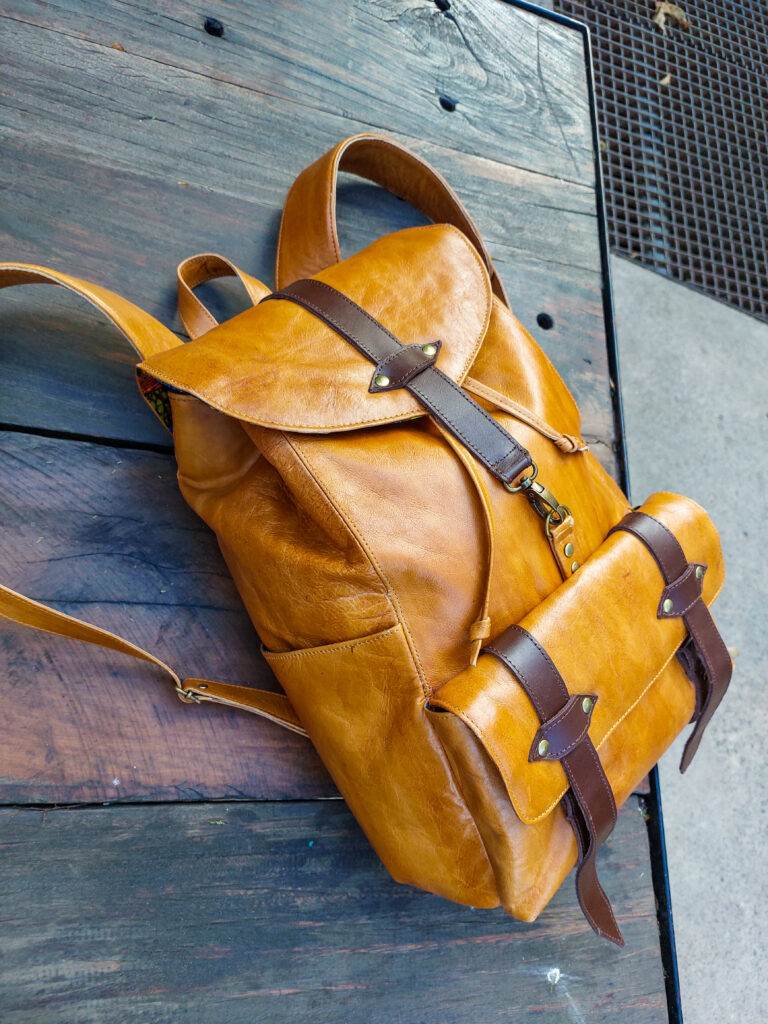 The challenge that the project addresses
South Africa and the African continent at large have astronomical rates of violent crimes against women. Around 52% of women in Sub-Saharan Africa are estimated to have experienced Gender-based Violence (GBV). In 2020, over 53 000 sexual offences were reported in South Africa, meaning that there was an average of 146 sexual offences per day. A majority of these were cases of rape. Moreover in 2020, more than 2 600 women were murdered in South Africa, meaning that a woman is murdered every three hours. While femicide is a global problem, in African countries it is much more pertinent. For instance, the South African rate of femicide is five times higher than the global average and South Africa has the fourth-highest female interpersonal violence death rate out of the 183 countries listed by the World Health Organisation in 2016.
What is your project doing to respond to this challenge?
Under our Mebala leather goods manufacturing brand (www.mebala.co), we are developing an innovative backpack that has a call-for-help and tracker functionality. The backpack features a panic button that is conveniently and discretely located on the shoulder strap. When in danger, one presses the panic button to send an SMS or app notification to emergency contacts. The notification will include live location of the person in danger so that the emergency contacts and the police can track and hopefully rescue them. The tracker is a better solution to the emergency call functions that are embedded in phones because during an emergency, one might not be able to reach for their phone. The tracker will rely on smart phones and 2G/3G mobile networks but a version that only requires USSD technology and LTE mobile networks will also be developed so that parts of Africa that have connectivity challenges are also covered. In the future, additional functionalities such as automatic video and sound recording from the smart phone when the panic button is activated will also be developed to assist with evidence during court trials.
View more via these links:
https://www.businessinsider.co.za/leather-bag-designer-by-mistake-2021-8  https://twitter.com/mebala_za/status/1427251440662286339
https://twitter.com/SAfmRadio/status/1427960660625960975 https://twitter.com/METROFMSA/status/1427290511275134979
Describe the project's impact
Since inception in 2019, Mebala has achieved fast-growth as an innovative fashion brand providing premium custom-made luggage and accessories. We have 7 leather crafters and have trained 40 young people with leather crafting and business management skills. We have been featured on national TV, radio, online publications such as Business Insider and national design exhibitions. We also export some of our products to other African countries, the United States and Europe. Innovation and making positive socio-economic impacts are at the core of our brand and the smart call-for-help backpack is going to be our latest innovative offering leveraging our expertise in manufacturing and our traction in the market.
How will you spend the R20,000 award if you win?
The R20 000 will be allocated to manufacturing the first 50 smart call-for-help backpacks. The selling price of the backpack will be R800 and from the 50 units that will be sold, a revenue of R40 000 will be generated. The revenue will be re-invested into producing 100 more backpacks and from the second round of sales moving onwards, a quarter of the bags will be continuously set aside for donation to women with low incomes who reside areas where there are high rates of GBV. This model is sustainable and the R20 000 will lead to continuous manufacturing, selling and donation of the backpacks.
What do you hope to achieve?
Supply women in South Africa and Africa at large with affordable innovative backpacks that have a call-for-help and tracker functionality.
Continuously donate a quarter of the backpacks from each round of sales to women with lower income levels who live in areas with high rates of violent crimes against women.
Ultimately use fashion and technology, and the expertise and traction of our brand to play our part in fighting GBV in South Africa.
In turn, continue contributing to creating manufacturing jobs and fostering innovation in South Africa and Africa at large.