Onke Mazibuko: Alumnus and Public Health pioneer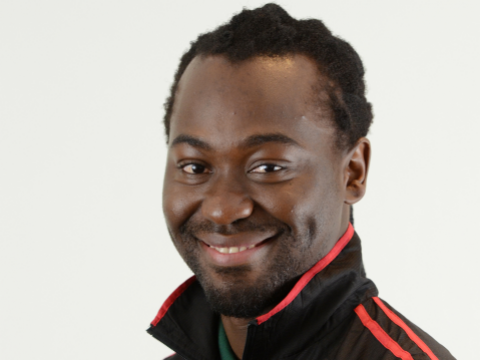 Canon Collins alumnus, Onke Mazibuko, is a psychology and public health specialist who completed his distance-learning Masters in Public Health from the London School of Hygiene and Tropical Medicine. Throughout his studies, Onke worked as a Manager on the Phelophepa Health Care Train, a mobile health clinic which travels all over the country and has provided primary healthcare to 46,000 poor, rurally-based South Africans per year since 1994.
Since completing his degree, Onke was promoted to Operations Manager with a Health Portfolio at the Transnet Foundation, the corporate social responsibility wing of the South African infrastructure company which runs Phelophepa.
Onke spoke to us about balancing work and studies, public health, and his commitment to social change.
What inspired you to pursue a career in Public Health?
My first degree was in Counselling Psychology which I obtained from the University of Fort Hare. It had a community psychology focus and it was there that I discovered my love for working in community service provision.
Public Health attracted me because it is focused on finding solutions to problems faced across the world. Through my studies, I've come to realise that every country has health issues and it is one of those critical sectors that every government needs to prioritise in order to serve the needs of the people. Since I have always seen myself as somebody who wants to see people reach their potential and improve their wellness this degree seemed perfect.
How did your Canon Collins scholarship help you to achieve your academic and career objectives?
I definitely grew in my time while I was studying. Doing the degree long distance whilst I was working was a huge challenge that changed me as a person. Being a Canon Collins scholar also exposed me to fellow students who seemed just as motivated and ambitious as me and that was something I enjoyed. The degree exposed me to challenges faced by other countries in the health sector and also gave me ideas for solutions to challenges we face in South Africa.
How did you manage to balance work and studies while you completed your Masters long distance?
Trying to find the correct balance between work and studies was probably the most challenging part of the degree. It definitely was not easy but it certainly helped me realise my limits and my potential. I would only recommend it for those with strong character.
However, there is no doubt that the course material greatly contributed towards my application of the job and in many ways I felt like work and studies were well connected.
How does the Transnet-Phelophepha Health Care train work? Who does it benefit?
The Transnet-Phelophepa Health Care Train is a mobile health facility that travels around rural South Africa providing primary health care services through a general health clinic, a dental clinic, an optometry clinic, a psychology clinic and a pharmacy. There are two trains, each of which visit four provinces per year staying with each community for one or two weeks depending on the need. The project is part of Transnet's corporate social responsibility. There are contracted staff on each train and also final year students working in various disciplines of health.
What do you see yourself doing in the future?
I intend on starting my PhD next year and continuing with the journey that Canon Collins Trust helped me to embark on.
I would love to be further exposed to health systems in other countries to learn more about how they overcome challenges and develop solutions. I see myself being in a leadership position in a company that focuses directly on health and, ultimately, in a position to influence the overarching health system in our country. There are many creative ways to provide health care services and I would like to be part of the process of doing this in South Africa.
How do you see yourself contributing to social change?
I see myself as a motivator of people especially one that champions the underdog. I also believe that I have the ability to nurture and guide future leaders by being an example myself and working closely with them.
There isn't really much to say except thank you to everybody that is involved with the Canon Collins Trust because there is no doubt that the opportunity I was given is life changing.
You can support scholars like Onke to make a tangible difference in their communities by donating to the Trust here.