Kingston Hub - Student Consultancy Project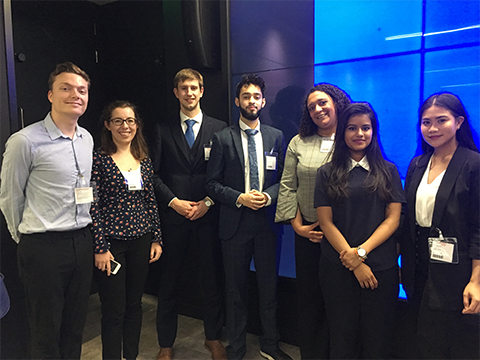 For the last couple of months, six students from Kingston University have been working hard on a Fundraising Consultancy project for the Trust, and we are delighted to finally share the findings of their research.
The students visited the Trust's office at the start of their project to meet staff and get a flavour of our rich history and current programmes, project partners and fundraising strategy. We were then delighted to attend Accenture Offices at the end of December and hear about the key findings from their research, which included:
Creating a Custom Information Pack – this will allow for people to more clearly understand what a legacy gift is and the process of leaving money to the Trust as part of a will. The students also recommended that the Trust should attempt to create this by March 2019, which is 'Free Will Month', a campaign to have simple wills written or updated free of charge for members of the public over the age of 55.
Creating an Information pack about the Apartheid era – this will allow a potential donor to understand the history of the Trust and contextualize the Trust's work to resonate with potential donors and those attempting to leave money in their will.
A remembrance book of previous legators – to highlight previous benefactors and the contributions they made for future generations.
Videos – the students recommended that creating a video to highlight the significance that increased legacy fundraising would have on the Trust's work would be beneficial.
The students also conducted several evaluations of comparable organisation's legacy fundraising pages on their websites, such as Water Aid and Save the Children, which was greatly beneficial. In addition, they conducted extensive primary research to understand people's motivations for leaving money to charities in wills, but interestingly 64% of the respondents had very limited knowledge of legacy fundraising, meaning that the Trust might need to look into promoting the idea of legacy fundraising to a wider audience and acting on recommendations to provide an information pack as an initial step.
The Trust wishes to thank the students for their hard work and enthusiasm on this important task. We also wish to thank those at Kingston Hub for organising the project.